*SCAPE Creative Fellowship Season 6 (CF6)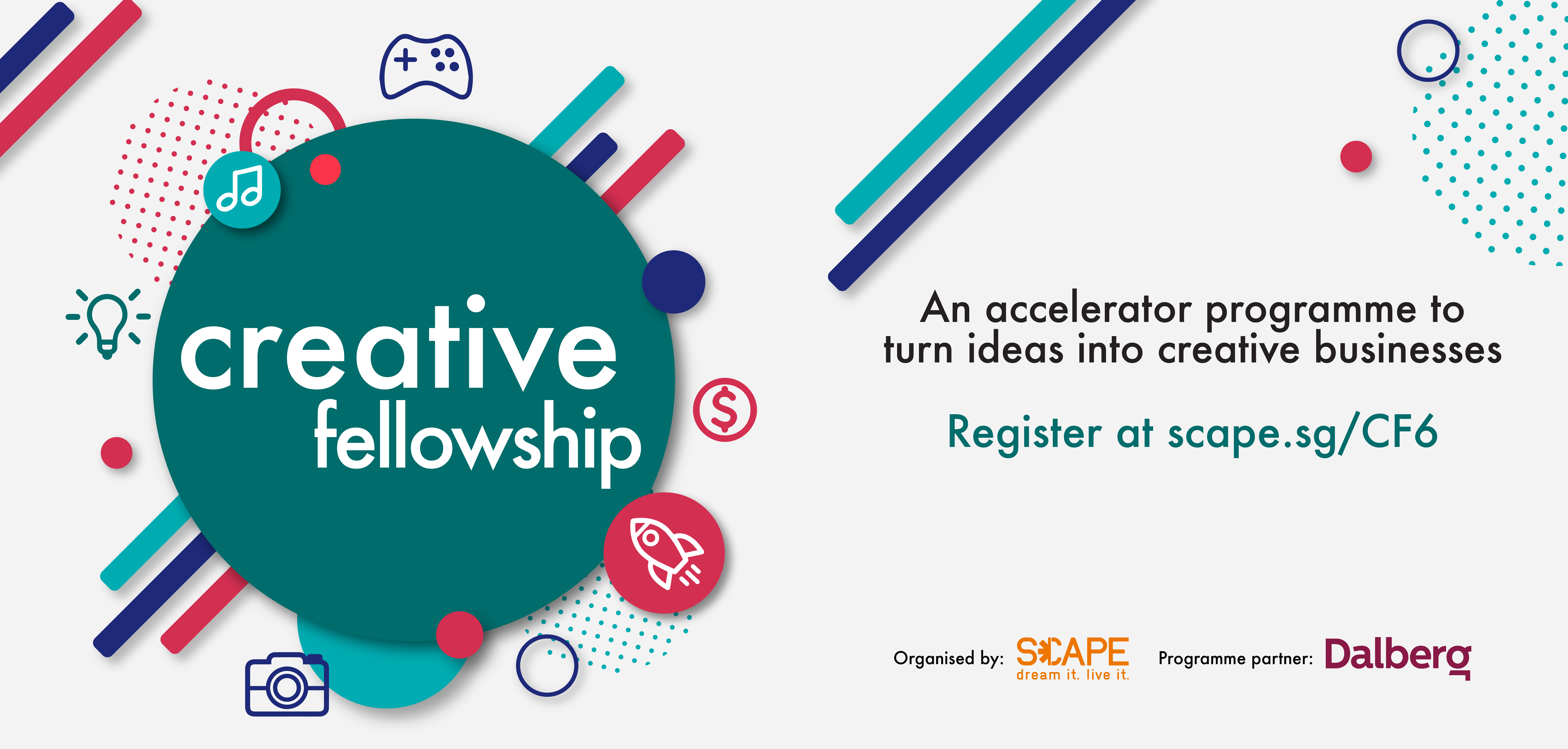 Submissions close on 31 August 2023, 12pm
Up your game with knowledge from industry experts
Receive mentorship to develop your business idea
Gain access to the Google for Startups community
About
The *SCAPE Creative Fellowship programme is a startup accelerator programme boosting young entrepreneurs in Singapore with the knowledge and skills necessary to take their ideas and innovations to the next level.
The programme aims to instill positive youth development and hone their skills in areas of business building, leadership, and more. This year, its sixth edition will be centered around empowering youth-led businesses that are contributing towards "Sustainable Communities".
Youth entrepreneurs will go through a 3-month programme that includes a series of exciting content workshops, masterclasses, and mentorship sessions to help them turn their startup into a scalable business. Youth entrepreneurs can also participate in community and networking events to connect with like-minded individuals and industry experts within the startup ecosystem.
The 3-month programme will culminate in a finale Grand Showcase and Demo Day where participants can share their business ideas to an audience of potential clients, mentors, investors as well as avid supports of entrepreneurship, creativity and sustainability industries.
Who is it for?
*SCAPE Creative Fellowship is looking for young entrepreneurs or startup founders between the age of 18 – 35 years old that are working across any of the following pillars and industries:
Promoting Sustainable Living: Youth-led businesses working at the nexus of and promoting sustainable lifestyles (e.g. sustainable food, beverage and retail; sustainable agriculture, green systems and transport etc.)
Enabling Community Growth: Youth-led enterprises that aim to improve the wellbeing of the society that they live in (e.g. education and life skills development; lifestyle, health and wellness; community infrastructure and development etc.)
Amplifying Creative Voices: Youth using creative arts as an avenue to achieve their vision, spotlight sustainability and social issues, and/ or enable the production and consumption of the arts in a more sustainable manner (e.g. audio content creation, music, dance, visual arts, multi/interdiscplinary arts etc.)
Watch the clips to hear the previous seasons entrepreneurs' experiences!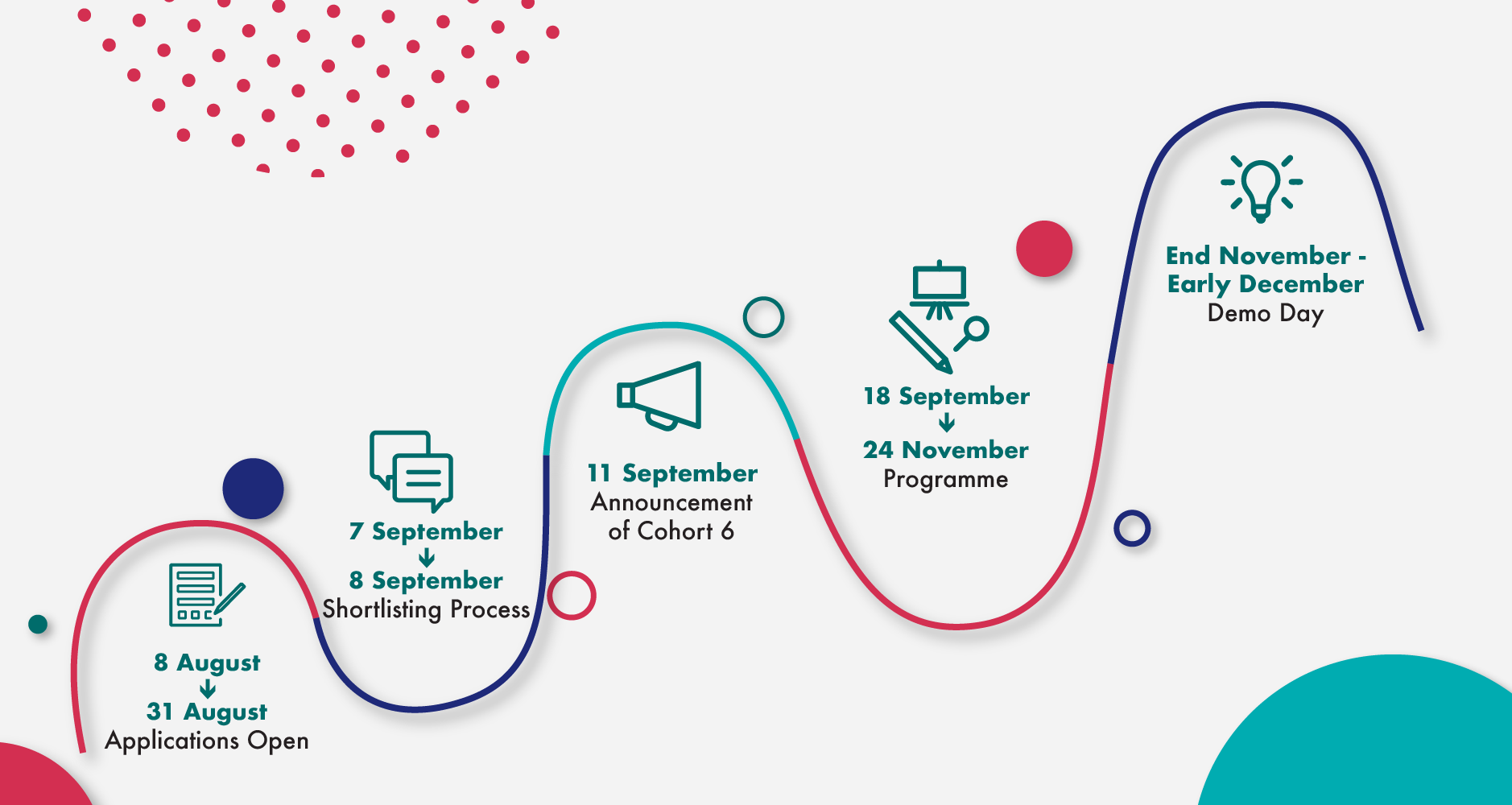 Programme Benefits
Workshops and masterclasses with experts in entrepreneurship, funding, finance, marketing, and more to equip startups with knowledge and skill sets to refine a minimum viable product
The chance to network and meet with industry experts and mentors who can help you develop your business ideas
Be part of the Google for Startups community:

Access to Google global startup programmes (e.g. Founders Lab, Growth Lab, Sales Academy)
Access to Google technical or product experts
Access to Google Digital Resources (across marketing, people operations, tech, etc)
Access up to a range of Business and Lifestyle perks
*SCAPE Creative Fellowship Season 5 Alumni
Presented by: *SCAPE
Co-organised by: Dalberg Advisors
Contact us at fellowship@scape.sg
Check out past seasons: