National Youth Film Awards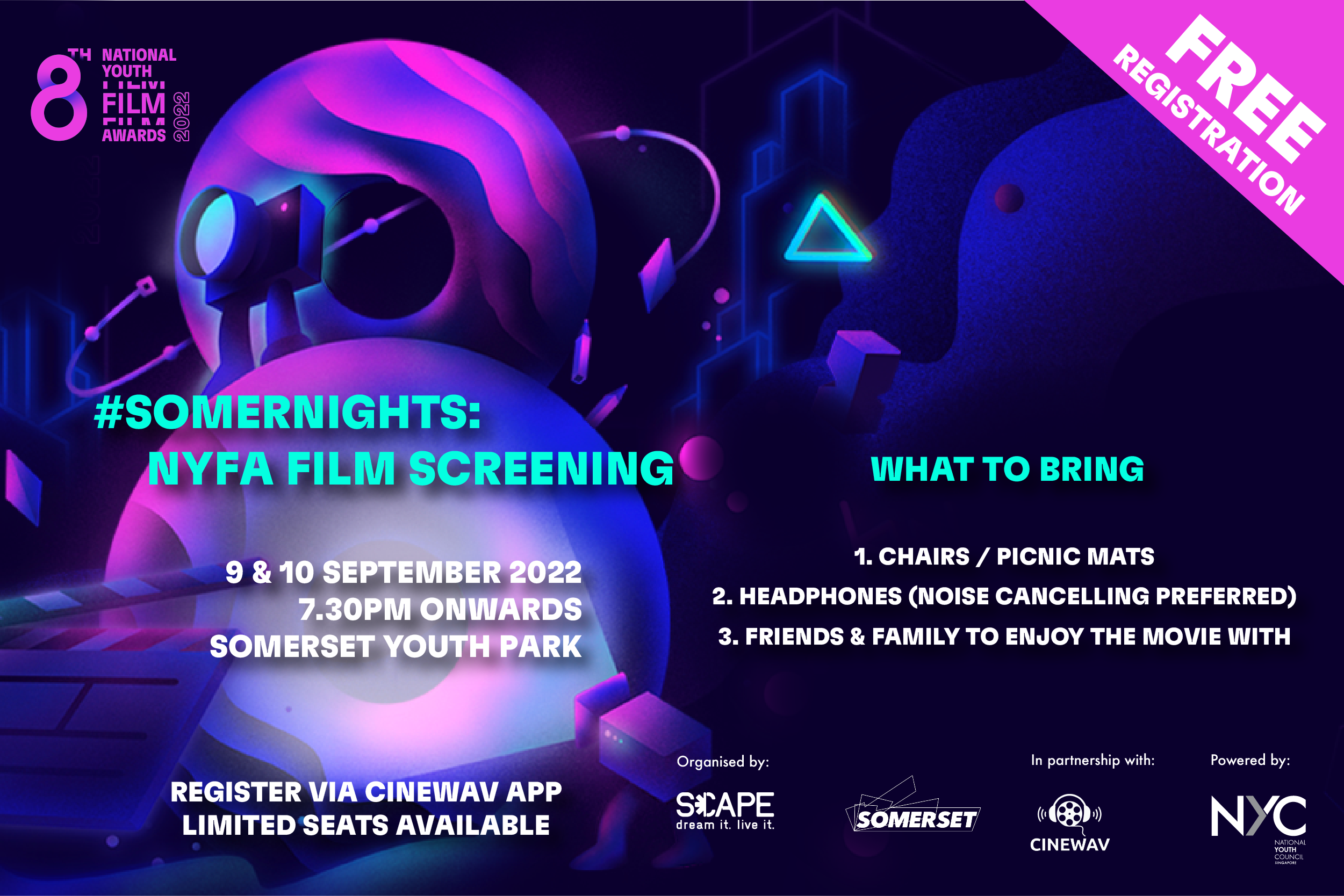 The National Youth Film Awards (NYFA) is a national award that celebrates youths who have excelled across the various aspects of filmmaking – be it content creation and production, script writing, animation, or screenplay writing. It seeks to instill a greater appreciation of independent films, fuel the passion for filmmaking, and generates opportunities for further development for these emerging talents by connecting them with industry partners and helping them gain greater visibility, be it for festivals or commercial opportunities.
Now in its 8th year, NYFA 2022 returns with a spin on the numerical "8", representing the concept of "infinity", and a reflection of *SCAPE's never-ending pursuit to provide opportunities and open up possibilities to aspiring youth filmmakers in Singapore.
In collaboration with industry partners, veterans, and institutes of higher learning, NYFA hopes to spark deeper conversations among like-minded individuals and hone their crafts. 
For enquiries, please contact nyfa@scape.sg.
To view the NYFA 2022 Booklet on mobile, click here.
Explore NYFA
Note: Submission to NYFA does not affect premiere status and eligibility to SGIFF